The design and algorithm of the iHealth Push blood pressure monitor are optimised for left wrist measurements.
If you need to take measurements on the right wrist, please turn over the screen direction as shown below. The display should be upside down when you read the values on the screen.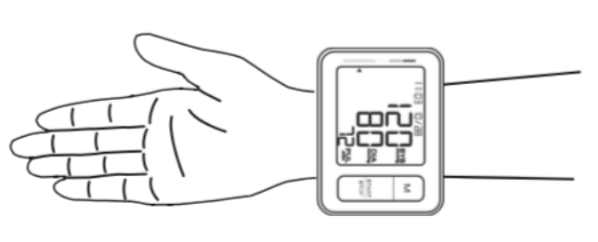 See iHealth Push - Positioning of the blood pressure monitor on the wrist.