Install the batteries with correct polarity.
Open the iHealth MyVitals app and log in to your account or create an account. The iHealth MyVitals app can be downloaded for free from the App Store and Play Store.
Make sure Bluetooth is activated on your smartphone
Go to: MENU > Set Up My Devices > Select a new device > Blood pressure monitors > Push (KD723).
Press the Memory M button on the blood pressure monitor and press Next in the application.
The application searches for the iHealth Push blood pressure monitor nearby. Select the blood pressure monitor that you wish to pair with your account.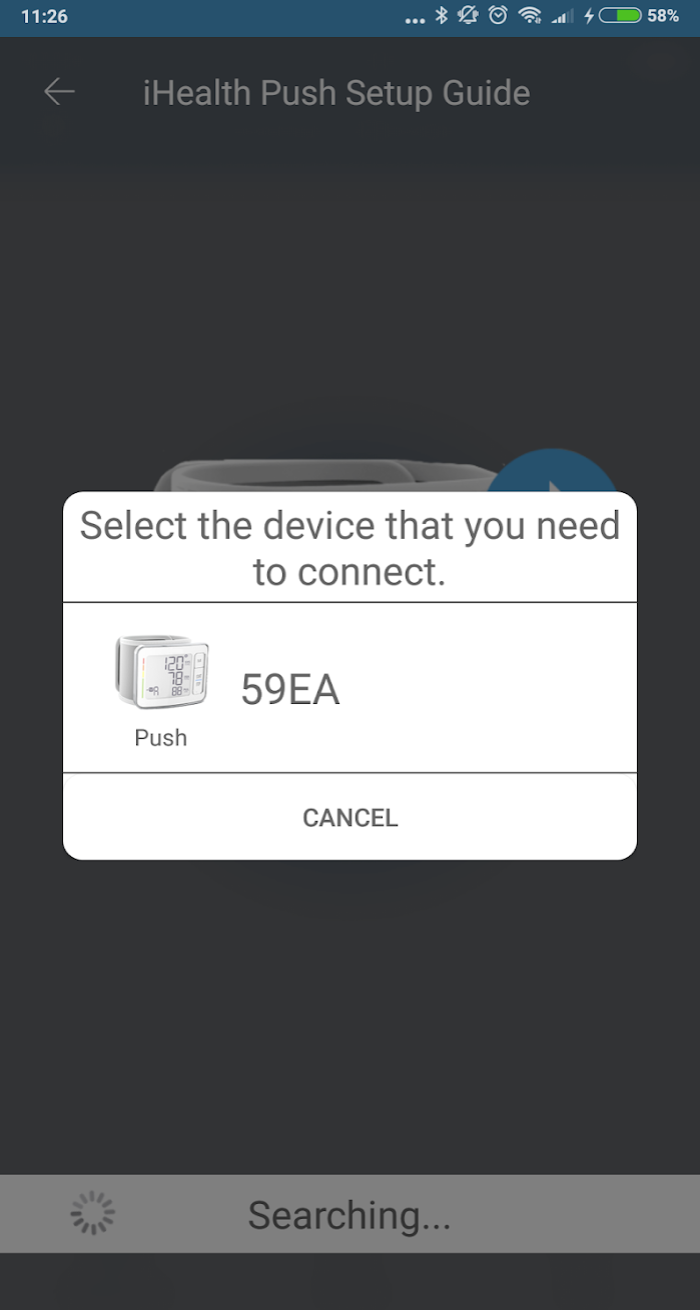 The date and time of the iHealth Push is updated with the date and time of your smartphone. Everything is ready! Give it a try, take a measurement.
Note
- The iHealth Push blood pressure monitor is a connected blood pressure monitor but can also be used without ever connecting it to a smartphone. In this case you must
set the date and time
manually to time-stamp your measurements.