The iHealth Core scale can manage up to 10 users.
Add a new user
Each user of the scale must have his own iHealth account.
1. Launch iHealth MyVitals and login to the new user's account > MENU > Set up my devices >Select a new device  > scales > Core(HS6)
2. Tap Scan QR code then scan the QR code printed on the back of the scale to register a new user in the scale.
3. Enter your current weight, then tap Done.
Note -  To allow the scale to identify you when you will weight in, the weight recorded at this step must be approximatively the same than the weight measured by the scale (at +/-3Kg; +/-6.61 lbs).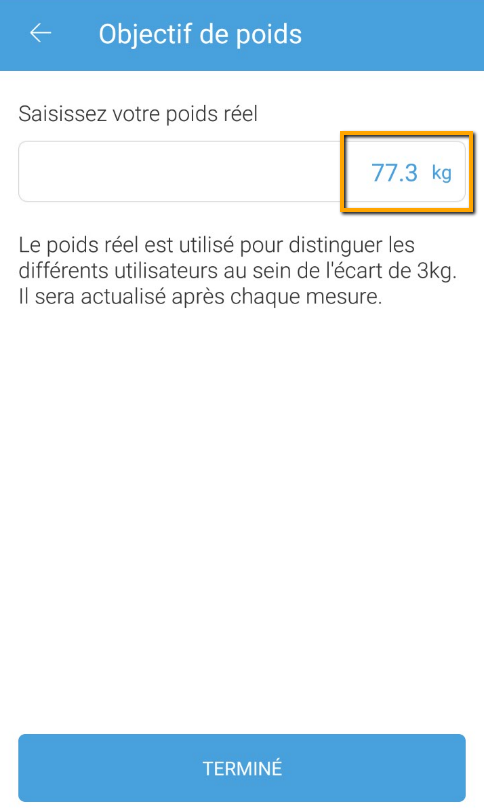 An user number is assigned to you when the procedure is successfully completed. Retain this user number, it will be useful if several users with similar weight (at +/-3Kg; +/-6.61 lbs) are registered in the scale. 
4. If the scale remains on the same Wi-Fi network, no need to reset Wi-Fi connection. 
Tap on Cancel.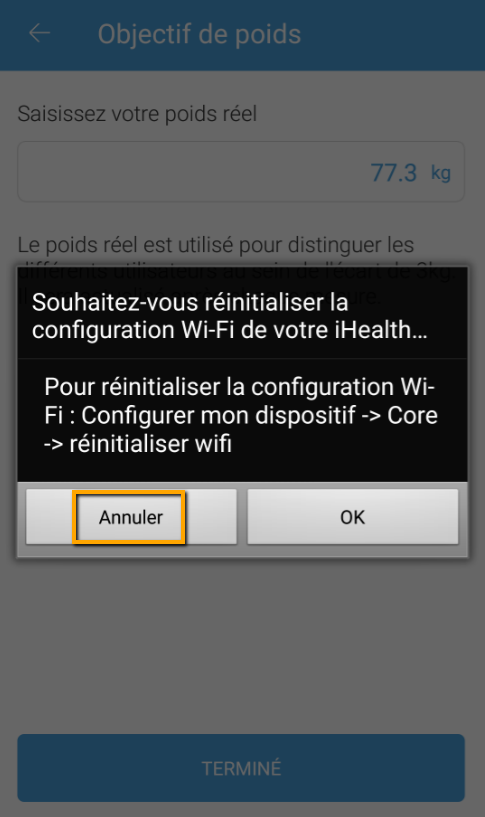 Otherwise, if you have changed your Wi-Fi network, the SSID (name of your Wi-Fi network) or Wi-Fi password, tap on OK and follow the onscreen instructions to set up your new Wi-Fi settings. 
Video: Add a new user
Salva